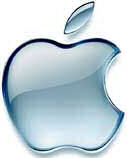 Apple is pushing out a promised update for Mac users to remove and prevent infection of MacDefender variants, as another variant comes out thats harder to avoid.
MacDefender
malware, including
MacProtector
and
MacSecurity
, were installed by thousands of Mac users who found them in search results targeted by their developers. The scareware works just the same as similar scams work with PCs; presenting fake security scan results and offering to remove the phony malware for a fee.
Some people are thought to have become infected because of the default
Safari
settings, allowing software to be downloaded and queued for installation.
Those who install it and then fall for the fake results
could end up paying as much as $70
.
Now a new variant of MacDefender, picked up by security firms, does not require any user permission to install on a system. Intego is recommending that Mac users disable the Safari feature that allows files deemed "safe" to be installed automatically.
The new MacDefender variant is also spreading the same was as the older ones, by targeting popular Mac-related search results.