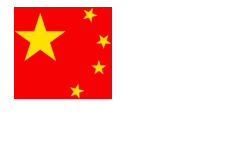 Prisoners in Chinese labour camps were forced to play online games for hours to make money for the guards.
The practice of excessively playing online games to build up virtual currency (or other virtually valuable assets) is known as
"gold farming"
, and it is particularly rampant in China where estimates put as many as 100,000 gold farmers throughout the region.
Liu Dali
, a former prisoner of the
Jixi
labour camp, used to have to break rocks, dig trenches and other manual hard labour by day, and then was forced at night to play online games to build up virtual credits which the prison guards would then trade for real money.
"Prison bosses made more money forcing inmates to play games than they do forcing people to do manual labour,"
Liu told
the Guardian
.
"There were 300 prisoners forced to play games. We worked 12-hour shifts in the camp. I heard them say they could earn 5,000-6,000rmb [£470-570] a day. We didn't see any of the money. The computers were never turned off."
Even though playing games excessively is not as physically demanding on the human body as the hard manual labour he was forced to endure, he revealed that there were real consequences for not managing to fill a
"quota"
for the guards.
"If I couldn't complete my work quota, they would punish me physically. They would make me stand with my hands raised in the air and after I returned to my dormitory they would beat me with plastic pipes. We kept playing until we could barely see things,"
he said.
By completing basic low-reward tasks repeatedly in online games, such as World of Warcraft, a player can build up masses of credits. The trade of these credits in the real world is skyrocketing, and the games' makers don't really know how to handle it.