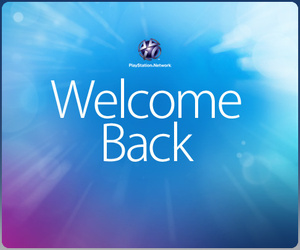 As of yesterday,
Sony
has made their PSN "Welcome Back" program available to all 100 million affected users, offering numerous games and services as "compensation" for the security breach.
The Welcome Back program offers users two free games (from a list), Ooblag's Alien Casino (PSN game), free 30 day subscription to PSN+ and virtual items for PS Home.
If you are a PS3 owner, the games are:
Dead Nation
inFAMOUS
LittleBigPlanet
Super Stardust HD
Wipeout HD + Fury
If you are a
PSP
owner, the games are:
LittleBigPlanet (PSP)
ModNation Racers
Pursuit Force
Killzone Liberation
To download the games, head to the PlayStation Store, "purchase" the tokens for "Free Game 1" and "Free Game 2" and then head over to the list and download the games of your choice.
If you own a PSP and a PS3 you get 4 games, simple as that.
Anyone having issues downloading? Sony has more info here:
Welcome Back Program