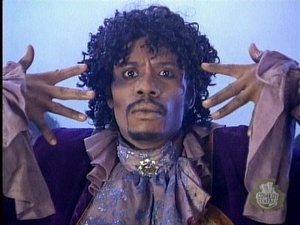 Sources speaking to
The Daily
say that funnyman Dave Chappelle may be ready to come back with a new show, but it won't be through traditional cable or broadcast but instead via Hulu, Netflix, or another on-demand
streaming
platform.
Chappelle walked away from his hit show Chappelle's Show in 2006, breaking a contract that would have paid him $50 million over 2 years.

The actor then took refuge in Africa for months, breaking away from the fame the show had brought him.

When asked later why he left such a massive contract, Chappelle said that Comedy Central put too much pressure on him for deadlines, etc, and it stymied his creativity.

With a new deal on a streaming platform, the actor would likely get to be "his own boss" again.