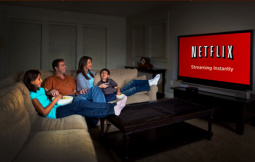 According to a new report from
The Diffusion Group
, a full 32 percent of Netflix users plan to cut part of their cable subscription (if not all of it), a figure that has doubled from last year's report.
24 percent cited cost as the main reason, but a full 61 percent cited the availability of online video as their main reason.
66 percent of that group specifically cited Netflix.
Netflix has about 23 million subscribers
so the new report
could be daunting for cable providers, which have long made it public that they do not believe Netflix and its "Watch Instantly" catalog will affect their core businesses.
The
streaming
service is also now available on 250 different devices and TVs.