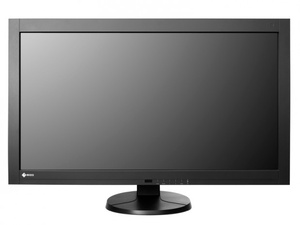 Eizo
Nanao, the popular Japanese computer display maker has announced their DuraVision FDH3601 36.4-inch display this week.
Making the display important is the fact that it has 4Kx2K
resolution
(4096x2160).
Current "
Full HD
"
1080p
monitors and TVs have a resolution of just 1920x1080.
Furthermore, the DuraVision is LED-backlit, has 1,000:1 contrast ratio, 700cd/m2 brightness, two
DVI-D
ports, two DisplayPorts (
HDCP
) and an EcoView Sense sensor, meaning the display will turn itself off given certain parameters.
Set for release
on September 7th in Japan, the display has an expected life of 2 years (if on 24/7) and will cost a slight fortune at $36,000.