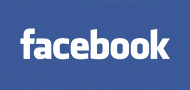 Facebook has just named Netflix CEO Reed Hastings to its Board of Directors, opening up a flood of speculation as to whether the two companies will join up in the future on content.
Says Facebook CEO Mark Zuckerberg of the move:
Reed is an entrepreneur and technologist who has led Netflix to transform the way people watch movies and TV. He has built a culture of continuous rapid innovation, something we share and work hard to build every day.
Adds Hastings:
Facebook is propelling a fundamental change in how people connect with each other and share all kinds of content. I'm looking forward to working with Mark and the rest of the board to help Facebook take advantage of all the opportunities ahead.
Facebook has 600 million users worldwide and Netflix is the top Internet subscription service in the world, with 23 million users in Canada and the U.S.
Other notable members of Facebook's Board are Zuckerberg, Marc Andreessen, Jim Breyer, Donald Graham and Peter Thiel.