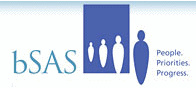 Baltimore man sentenced in city's first criminal hacking case.
Walter Powell
, 52, of the 3800 block of Frankford Avenue pleaded guilty to charges of hacking into computer systems of his former employer,
Baltimore Substance Abuse Systems Inc
. He had been fired from his position there in 2009 and admitted to hacking into the computer network multiple times since.
One incident that landed him in hot water involved a powerpoint presentation made by the chief executive and intended to be displayed in front of the board of directors. Powell admitted to inserting pornography into the presentation.
The city's state's attorney's office said that this was
the first computer hacking case to be prosecuted in the city
.
Circuit Court Judge
M. Brooke Murdock
heard Powell's case, sentencing him to two years in prison with all time suspended, along with three years probation. He must now also carry out 100 hours of community service.