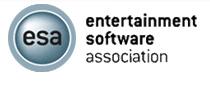 The Entertainment Software Association (ESA) has issued a statement about today's U.S. Supreme Court decision to strike a California law banning the sale of violent video games to minors.
The case, which went on for six years since it was signed into law by
Arnold Schwarzenegger
, came to a close today when the highest court in the land sided with the decision of two lower courts. Video games can now be considered as protected speech under the First Amendment to the United States constitution.
Michael D. Gallagher, President and Chief Executive, Entertainment Software Association.
"This is a historic and complete win for the First Amendment and the creative freedom of artists and storytellers everywhere. Today, the Supreme Court affirmed what we have always known – that free speech protections apply every bit as much to video games as they do to other forms of creative expression like books, movies and music. The Court declared forcefully that content-based restrictions on games are unconstitutional; and that parents, not government bureaucrats, have the right to decide what is appropriate for their children.

We are very gratified that our arguments – and those of over 180 other groups and individuals from across the ideological spectrum – were heard in this case. The Court has now definitively held that legislative attempts to restrict video game content will be struck down. It is time for elected officials to stop wasting time and public funds seeking unconstitutional restrictions on video games. Instead, we invite them to join with us to raise awareness and use of the highly effective tools that already exist to help that parents choose games suitable for their children."
Read the main article:
Supreme Court halts California violent games law
An interesting nugget of information that I left out of the original article earlier, but I think is worth remembering (just for fun), is that this case largely came about during the mammoth political reaction to the
Hot Coffee
modification for
Grand Theft Auto: San Andreas
. Do you remember that?
July 8, 2005:
Investigation into San Andreas 'sex minigames' launched
July 13, 2005:
Hillary Clinton to target Rockstar over San Andreas sex mod
July 22, 2005:
Hot Coffee leaves San Andreas with AO rating
July 29, 2005:
GTA: San Andreas banned in Australia
Aug 10, 2005:
Rockstar releases patch for San Andreas minigames
Jan 29, 2006:
Los Angeles sues Take-Two Interactive
Sept 3, 2009:
GTA 'Hot Coffee' class action settled with $20 million payout
Leland Yee
, the author of the California law struck down by the United States Supreme Court today, had alleged at the time at the
Entertainment Software Ratings Board (ESRB)
knew about the content in the Grand Theft Auto: San Andreas game, but knowingly did not give it an
"Adult Only"
rating, as that would have limited the places in which the title could have been sold, under the industry's own regulations.