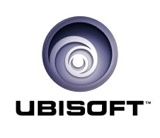 Ubisoft has announced their "Uplay Passport" this week, a system similar to EA's and Sony's "online passes."
The online passes work to profit from used game sales, a market the publishers have been looking to act upon for over a decade.
EA started the online pass system in 2010 with the introduction of
Mass Effect 2
. The first owner of the game pays full price from retail and has access to online and all features. If that consumer then wants to sell the game online or back to the store, the second buyer will need to pay $9.99 to the publisher to access online multiplayer and other features, on top of the price they paid for the game.
In this way, the publisher can "double dip" on their games, leading to extra revenue.
Ubisoft's first title to use the system will be "Driver: San Francisco."
Uplay will "provide players with access to bonus content, exclusive offers, and online multiplayer play for many of Ubisoft's popular core games,"
for a price of $10.