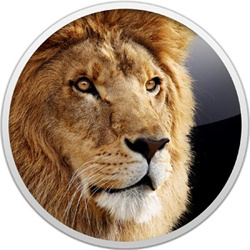 Apple
says Mac OS X Lion (10.7) is the biggest OS launch in the company's history.
The OS cost $30 and is only available as a digital download to those Mac users running 10.6.8 Snow Leopard.
Says Philip Schiller, Apple's senior vice president of Worldwide Product Marketing:
Lion is off to a great start, user reviews and industry reaction have been fantastic. Lion is a huge step forward, it's not only packed with innovative features but it's incredibly easy for users to update their Macs to the best OS we've ever made.
Lion has 250 new features, with a lot relating to Mac App Store support.