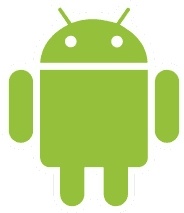 According to a new report from research group
Strategy Analytics
, Android has jumped to 30 percent market share, taking a large bite out of Apple's once near-100 percent share.
The report says there were just 100,000 Android tablets shipped in the Q2 2010, but that number has jumped to 4.6 million as of the latest quarter.
Apple
sold 9.3 million tablets in the last quarter (good for 61.3 percent share), and growth does not appear to be slowing for either mobile operating system.
In July 2010, Android had a 3 percent share, but
SA
says that number is now 30.1 percent.
Director Neil Mawston says (
via TG
):
No Android vendor yet offers a blockbuster model to rival the iPad, and demand for many Android vendors' products remains patchy.

If Amazon decides to enter the Android tablet category later this year, that will bring fresh excitement and buzz to the Android community, but Amazon will need to deliver a truly standout offering if it really wants to make headway against the popular iPad.
Additionally, the company says RIM has a 3.3 percent share for their PlayBook.