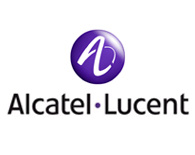 Microsoft
has been ordered to pay Alcatel-Lucent $70 million for infringing on a patent.
The patent is used in Microsoft Outlook and two other apps.
Lucent was asking for $75 million in damages and Microsoft asked the jurors to limit the fee to $5 million. It is clear with what side the jury sided.
The patent involved teach for touch-screen form entry. Alcatel-Lucent argued that the tech "played a central role in the entire operation" of Outlook.
Lucent won the case originally in 2008 and was awarded $358 million in damages. An appeals court overturned the damages award however, saying the figure lacked "sufficient evidentiary support."
Says Microsoft (
via Bloomberg
)
We continue to maintain that current law requires a genuine apportionment of damages when the infringement is directed to a small feature of a feature-rich product. We are reviewing the verdict in that light and considering next steps.