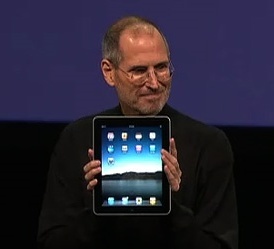 South Korea is first country to fine iPhone-maker since location collection news broke.
The fine is hardly a problem for the multi-billion dollar corporation, being just 3 million won ($2,855), but it represents the first time that the company has been fined over the unauthorized collection of location data with the
iPhone
and
iPad
.
It may also have an affect on the outcome of lawsuits that have been filed against
Apple
over the issue. Over 27,800 South Korean iPhone and iPad users are part of a class action lawsuit against Apple. In the United States, two separate cases are being built against the company.
In April, it was revealed that Apple's iPhone and iPad collected location data and then stored it for a year on the device, even if location software was turned off. Apple blamed it on a software bug and fixed it with a patch soon after.
The
Korea Communications Commission (KCC)
said that it had found loopholes in systems supposed to protect such location data, and ordered that tech giants such as
Google
and Apple encrypt location data stored on handsets for any purposes.
"Apple is not tracking the location of your iPhone. Apple has never done so and has no plans to ever do so,"
said Steve Park
, a spokesman for Apple Korea.