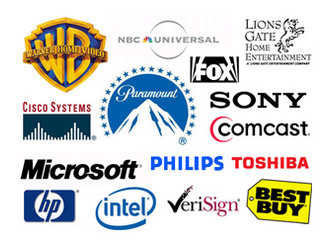 Last July, Digital Entertainment Content Ecosystem (DECE), a syndicate of technology, cable and entertainment companies introduced their long awaited cloud-based digital locker today, dubbing the service Ultraviolet.
The group is readying Ultraviolet for a fall launch.
When it launches, the service will allow users to stream their music and movies anywhere, as long as it is legally purchased. Content providers will get to use one cloud-based platform to create a set of Web standards for
DRM
on digital content.
Time Warner
will be adding the UltraViolet technology to its movies
in time for the holidays, says the company.
Two of its new releases, Horrible Bosses and Green Lantern, will be the launch films for UltraViolet.
Beginning with the releases of Horrible Bosses and Green Lantern in the fourth quarter, the vast majority of our future home video new releases will be UV enabled. The key part of our plan is to drive use of the UltraViolet is Flixster, the preferred system there.



Today, Flixster is one of the most popular applications for finding information about movies, and over the coming months we'll begin to roll out new upgraded versions of the Flixster service, which will be deeply integrated with UltraViolet.
Flixster will allow consumers to watch and manage digital collections, locally or in the cloud.