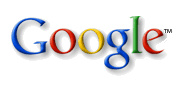 French daily deals company is the latest to pile on Google Inc. in EU antitrust probe.
Deal du Jour
filed a complaint with the European Commission on Sunday, joining a group which includes
Microsoft
that is urging the EC to investigate
Google
's business practices. The French firm claims that Google illegally removed it from its web index, and also blocked it from using the Adsense advertising service.
The firm told the European Commission that Google's actions were clearly anti-competitive in nature.
"We ask the competition regulator to investigate Google as a matter of urgency because our small company is being destroyed by Google,"
Deal du Jour said in the complaint.
It also filed a complaint with the Federal Trade Commission in the United States, and with the French competition regulator. Google is now subject to nine antitrust complaints filed with the European Commission and is also being investigated by the FTC.
"We haven't seen a new complaint, but our AdWords program has clear guidelines. We work to ensure these policies are easy to understand and continue to improve our customer service for advertisers,"
Google spokesman
Al Verney
said
.