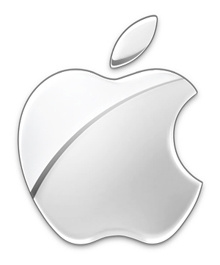 Japanese reports suggest Apple will make move to ensure steady supplies.
The news comes as relations between
Apple
and
Samsung
continue to sour over Samsung's Galaxy smartphones and tablets, which Apple claims slavishly clone features of the iPad and iPhone devices. The company is reportedly looking to diversify suppliers.
Japanese chipmakers are hoping that poor relations with Samsung will bring them a lot more business from Apple.
"If the situation escalates into a state of war, this could mean a huge shift in orders,"
a Reuters source said
on the situation.
Japanese media has been suggesting a possible investment in a Sharp LCD facility for some time, and Sharp's shares rose on Wednesday after firm, MF Global FXA Securities, talked up the likelihood of the deal in a sales note.
"We think it is highly possible that Apple will make an investment in Sharp's Kameyama plant to the tune of around $1 billion in order to secure a stable supply of screens for iPhones and iPads,"
MF Global FXA Securities analyst
David Rubenstein
said.
"This would have a material impact on Sharp's profitability."