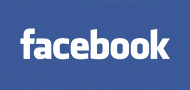 Paul Ceglia, the man at the center of a Facebook ownership lawsuit, ordered to turn over materials by August 29.
Lawyers for Facebook founder
Mark Zuckerberg
hope that the contents will help expose Ceglia as a fraud. U.S. Magistrate Judge
Leslie Foschio
ordered Ceglia to turn over the materials by August 29 for review by Facebook's experts,
including ink sampling
.
Paul Ceglia will also have to provide a sworn affidavit about the contents and also about other materials he doesn't claim to possess.
Facebook
lawyers have been seeking a storage drive that they believe contains a scanned image of the original contract between both men.
Ceglia claims to have hired Zuckerberg in 2003, when he was a Harvard freshman, to work on a street mapping project. He also claims that he gave Zuckerberg $1,000 as an investment in what would become Facebook. He has shown a contract to that effect, but Facebook claims that it has been doctored.
A few days ago, Facebook lawyers submitted a blurry image of what they claim is the real contract, which makes no reference to such an investment.
In 2009, then-New York Attorney General Andrew Cuomo accused Ceglia of fraud, shutting down his business.