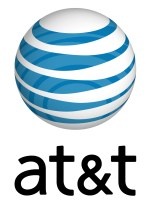 The U.S. government has filed to block AT&T much maligned proposed acquisition of T-Mobile USA for $39 billion.
If successfully blocked, AT&T will have to pay a huge breakup fee of $3 billion to Deutsche Telekom (TMo's parent company) as well as $4 billion worth of wireless spectrum.
Says the DOJ:
AT&T's elimination of T-Mobile as an independent, low- priced rival would remove a significant competitive force from the market.
The DOJ complaint seeks a court order blocking any arrangement implementing the deal.
Additionally, the DOJ says blocking the deal will help save jobs in the U.S.
AT&T just responded:
We are surprised and disappointed by today's action, particularly since we have met repeatedly with the DOJ.