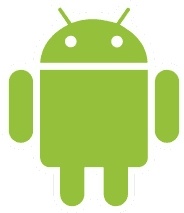 According to a new Nielsen survey, just 10 apps account for a full 43 percent of all Android app usage.
On average, a typical user will spend 56 minutes per day on the mobile web or using apps.
The top 10 apps in the market account for 43 percent of that usage, while the top 50 apps account for 61 percent.
Although Nielsen did not publish the names of the apps, we can assume popular apps like Angry Birds, Pandora,
Skype
and Twitter are near the top.
Says Don Kellogg, director of telecom research and insights for Nielsen (
via Rock
):
With 250,000+ Android apps available at the time of this writing, that means the remaining 249,950+ apps have to compete for the remaining 39 percent of the pie.