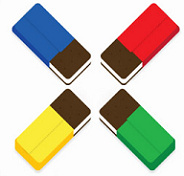 Google's former CEO Eric Schmidt has let the cat out of the bag.
The chairman, speaking at the Dreamforce conference in San Francisco this week, says the upcoming Android 4.0 (Ice Cream Sandwich) will be released in either October or November.
Quoted (
via AandM
)
We have a new operating system, internally known as Ice Cream Sandwich for some reason, which is being released in October/November, which everyone's really excited about.
This news comes just a day after
Samsung
confirmed the existence of the Nexus Prime flagship phone, the first phone to run ICS, set for release later this year.