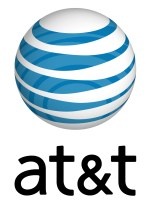 The federal judge hearing the antitrust lawsuit
brought by the US Department Of Justice
opposing
AT&T's acquisition of T-Mobile
wants both sides to discuss a settlement.
On Monday
Judge Ellen S. Huvelle ordered
that
"the parties shall be prepared to discuss the prospects for settlement,"
at a status conference scheduled for September 21.
It's hard to imagine how any deal could be worked out which would address
Justice Department
concerns that reducing the number of major US mobile carriers by one quarter would be bad for consumers in almost every way possible.
AT&T
,
Verizon
,
T-Mobile
&
Sprint
are the only national carriers in the US. Of that group, Verizon and
AT&T
lead Sprint and T-Mobile in revenue by a wide margin
.
Many people,
including Sprint executives
, are worried that the loss of
T-Mobile
as a competitive force would ultimately result in reducing that number to just two.
The
DOJ
lawsuit alleges:
The proposed merger likely would lessen competition through elimination of head-to-head competition between AT&T and T-Mobile. Mobile wireless carriers sell differentiated services. Among the differentiating characteristics of greatest importance to consumers are price, network coverage, service quality, customer support, and device options. Not only do the carriers' offerings differ, but consumers have differing preferences as well. Because both carriers and consumers are diverse, customers differ as to the firms that are their closest and most desired alternatives. Where there is significant substitution between the merging firms by a substantial share of consumers, anti competitive effects are likely to result. Documents produced by AT&T and T -Mobile establish that a significant portion of customers who "chum" from AT&T switch to T-Mobile, and vice versa. This shows a significant degree ohead-to-head competition between the two companies, as demonstrated by T-Mobile's recent television ads directly targeting AT&T. The proposed merger would, therefore, likely eliminate important competition between AT&T and T-Mobile.

Moreover, tens of millions of Americans have selected T-Mobile as their mobile wireless carrier because of its unique combination of services, plans, devices, network coverage, features, and award-winning customer service. By eliminating T-Mobile as an independent competitor, the proposed transaction likely will reduce innovation and product variety.