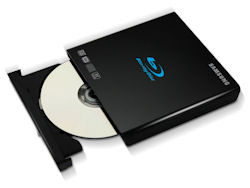 The SE-506AB optical disc drive is powered by USB.
Featuring a glossy anti-scratch surface, the
SE-506AB
is 12 percent smaller than Samsung's conventional Blu-ray drive to accommodate today's hectic mobile lifestyle. Samsung ODD's exclusive AV connectivity technology is featured on the new SE-506AB allowing users to easily connect and play content via AV connectivity function on multimedia TVs with an available USB port.
It is compatible with all major operating systems, including Windows 7 and Mac OS. A USB power interface eliminates the need for a separate electrical outlet.
The external drive provides a variety of speeds across different data media types featuring BD Quadruple layering. Specific speeds include: 6X BD-ROM, 24X CD-ROM, 24X CD-RW reading and 6X BD-R, 6X BD-R Dual layer, 4X BD-R Quad layer, 8X DVD±R, 5X DVD-RAM, 6X DVD+R Dual layer, 6X DVD-R Dual layer, 8X DVD+RW, 6X DVD-RW recording.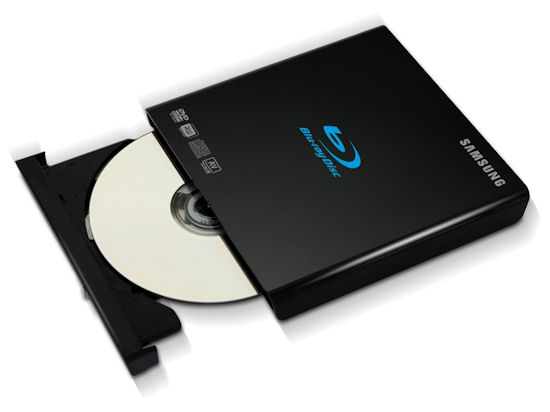 The SE-506AB will be available at the end of August 2011 at online retail outlets with a MSRP starting at $140.00