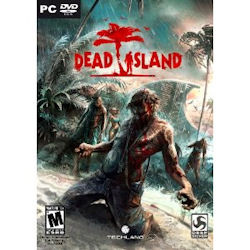 Techland says it is
"disturbed"
by wording in line of code revealed by Steam forum goers.
The launch of
Dead Island
did not go as smoothly as hoped. When the game made its way to
Steam
, it turned out to be an incorrect developer version of the game. It has since been replaced to the proper final version of the game, but one little nasty detail got out.
Inside a file,
Data0.pakDatadefault_player_setup.scr
, is a reference to a skill in the game that gives a female character an extra 15 percent damage against men. In the final version of the game, this skill is
"Gender Wars"
. In the not-for-public version, it appears to be called
"Feminist Whore"
("FeministWhorePurna" found in default_player_setup.scr).
"It obviously violates professional and ethical standards at Techland and should never have happened,"
Blazej Krakowiak
, international brand manager, told
Eurogamer
.
"We're investigating this right now and we'll issue a statement later. For now, I can only express my sincerest apologies for this incident and assure you that whoever acted so irresponsibly did not represent the views and opinions of Techland."
"I'm equally sure that aside from the author of that unfortunate line of code, everyone at the office is as disturbed by this as you are."