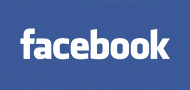 Northern Ireland man says Facebook put his daughter at risk.
The 12 year old girl posted what are being described as
"sexually suggestive"
photos of herself on the social networking site. It is this material, and the fact that she also revealed where she lived and attended school, that he claims has put her in danger from sex abusers.
At the core of the case is Facebook's own age limitation that bars under-13s from using the service.
"It relies on children stating their correct age and it doesn't have any checks in place,"
his solicitor,
Hilary Carmichael
,
said
.
"My own personal view is that Facebook isn't suitable for under-18s, but the company isn't even able to uphold its own policy of keeping under-13s out. An age check, like asking for a passport number would be a simple measure for Facebook to implement."
The writ, lodged in Belfast High Court earlier this week, deems Facebook is guilty of negligence, and as such, has created a risk of sexual and physical harm to the child. Also, since the girl was in the voluntary care of the Northern Health and Social Care Trust when the images were posted, the trust was named as a defendant.
The girl had posted the material herself, and when her father found and shut down an original account, she simply created a new one and continued.