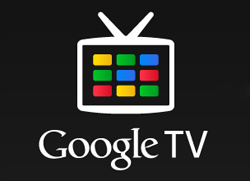 In the aftermath of
Google
's announcement they will be buying
Motorola Mobility
, the Android patent situation has received the lion's share of attention. But could the set-top box business they get in the deal end up being the real prize?
While Android may be
Google
's highest profile project right now, in recent years they have increasingly focused on video.
Since the beginning of 2010 they have
introduced Google TV
, purchased a DRM company
specifically for video distribution
,
acquired HTPC software vendor SageTV
, and even started
renting movies via YouTube
, leading to a companion service available
through the Android Market
.
But if you want to be a major player in online video distribution, it takes more than a bunch of services. You need a direct pipeline to your customers' TVs.
Smart TVs, game consoles, and dedicated internet set-top boxes are part of the equation, but a large segment of the population either doesn't want or can't afford those devices. Many of those people are already using one or more Motorola cable boxes, or something similar from another company.
There would be significant hurdles to leveraging the set-top box business to promote Google TV. The vast majority of Motorola cable boxes are bought by cable providers.
Those provider's see Google TV as a threat, which is at least partly right. The real threat is cord cutting itself, which is the reason for Google TV's existence, but it's a mistake to say Google TV is responsible for the trend.
However, in just a few years it probably won't matter what pay TV providers prefer. Once subscription rates fall to a low enough level, they will have to be more concerned with the Broadband Internet side of their business where Google TV becomes an asset rather than a liability.
That leaves the question of how they will monetize the platform. Based on current trends, it will have to be based on an unlimited consumption model. Transactional VOD, where you purchase each rental individually
simply isn't competitive
.
At least
one media analyst believes
Google
will carve out their niche in ad-supported VOD.
"We believe Google could subsidize the studios' wholesale fees and monetize the movies (at least partly) through advertising,"
wrote earlier this week.
If he is right, timing is everything. As big an ad provider as
Google
is, even they couldn't turn a profit at the prices Hollywood wants for their content.
In pursuing such a strategy,
Google
would have to make some hard choices. They could offer the service for a very low price, potentially alienating people who expect to see no ads if they pay anything.
Or they could operate at a loss until either targeted advertising improves enough to subsidize the service or Hollywood needs them enough to accept lower revenue. Both are likely to happen eventually, but neither appears to be right around the corner.