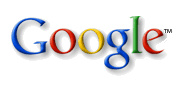 Google
is continuing their patent buying spree, acquiring more than 1,000 patents from IBM.
This is the second such deal between the two companies this year.
Google
bought 1,029 patents from IBM
in July.
A
partial list
compiled by SEO by the Sea, includes patents related to scripting, phones, wireless, and web search.
You can
find all the patents
using the
US Patent and Trademark Office
's search page.
In recent months
Google
has spent billions of dollars buying patents in response to attacks on Android around the world by companies like
Apple
and
Microsoft
. They have gone so far as
to buy Motorola Mobility
primarily
to acquire their patent portfolio
.
As Android has become a serious threat to the iPhone's dominance in the smartphone market,
Apple
has engaged in a campaign to remove competing devices.
Samsung
's phones and tablets, in particular, have been targeted by
Apple
in countries including the US,
Germany
, Australia,
and Japan
.
Without a competitive product of their own in the smartphone market,
Microsoft
's strategy has been to
force Android manufacturers
to
pay royalties
for every phone.
Both companies were part of a coalition of companies
who outbid Google
for the patents formerly owned by
Nortel Networks
.