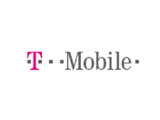 T-Mobile's Chief Marketing Officer Cole Broadman has noted today that there will be no iPhone 5 on the carrier, at least not this year.
At an internal company event the CMO is quoted
as saying
"we are not going to get the iPhone 5 this year."
There was no other word on why the carrier would not be getting the device, but the likely culprit is AT&T's pending purchase of the carrier for $39 billion.
Apple
is expected to launch the device on October 15th around the globe including on Verizon, Sprint and AT&T in the States.