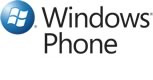 A study from
NPD Group
suggests
Microsoft
's marketing efforts for Windows Phone are beginning to generate interest from consumers, but there are still major hurdles to clear before it can be a success.
The study reveals that 45 percent of people who own or are planning to buy a smartphone are considering a Windows Phone handset.

However, the biggest obstacle for the platform appears to be a lack of visibility. The same study showed 45 percent of consumers don't know enough about Microsoft's mobile OS to consider buying a handset running it.

Furthermore, more than 20 percent of consumers who plan to buy a smartphone in the next six months said they aren't interested in Windows Phone because of the time or money they already have invested in another platform, such as Android or the iPhone.

That's good news for manufacturers of Android handsets, which accounted for at least of half of all smartphone sales in each of the last three quarters.

"Windows Phone 7 has a way to go before consumers really understand what it is," said Linda Barrabee, research director for NPD's Connected Intelligence. "But with the right marketing mojo, apps portfolio, and feature-rich hardware, Microsoft could certainly improve its standing and chip away at Android's dominant market position."