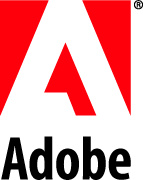 Adobe to deliver major update for
"game console of the web."
Adobe has announced that Adobe Flash Player 11 and AIR 3 will launch early next month. It promises that the release will enable the next generation of immersive application experiences across devices and platforms including Android, Apple iOS (via AIR), BlackBerry Tablet OS, Mac OS, Windows, connected TVs and more.

Flash Player 11 and AIR 3 will enable game publishers to deliver "console quality" 2D and 3D games over the Internet to nearly all PCs, and a host of other mobile devices.

"Media companies can take advantage of new features to seamlessly deliver protected feature-length, cinema-quality HD video through the Web, in mobile apps, and even with surround sound for connected TVs. Flash Player 11 and AIR 3 provide a cross-device entertainment platform, enabling the best in online gaming and premium video while helping content publishers to reach the broadest possible audience with highly-leveraged development investments."