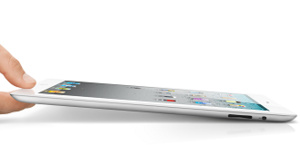 According to JPMorgan Chase,
Apple
has cut down orders to vendors in the supply chain for its iPad.
Analyst Mark Moskowitz says orders have been cut by 25 percent and it is the first cut in the history of the iPad.
Despite the drop, the analyst did not lower his projection of 10.9 million to 12 million units of iPad shipments in the third and fourth quarters.
Apple and the manufacturers
have not confirmed the move
, but the analyst cites weakening demand in Europe as the cause. As the media continuously reminds us, Europe has been having economic issues.