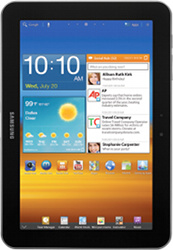 On October 2
Samsung
's Galaxy Tab 8.9 will hit the shelves of US retailers. It will be priced at $469 for 16GB of memory or 32GB for $569.
It features an 8.9" Gorilla Glass display with a resolution of 1280x800. It is powered by a 1.5GHz dual-core T250S processor.
It can handle up to a 32GB microSD card and also has a USB 2.0 port. For connectivity, it features Wi-Fi 802.11 a/b/g/n and Bluetooth 3.0 support.
Rounding out the hardware are both front and rear facing cameras, 2 Megapixels and 3 Megapixels respectively, and a 6100mAh Li-polymer battery.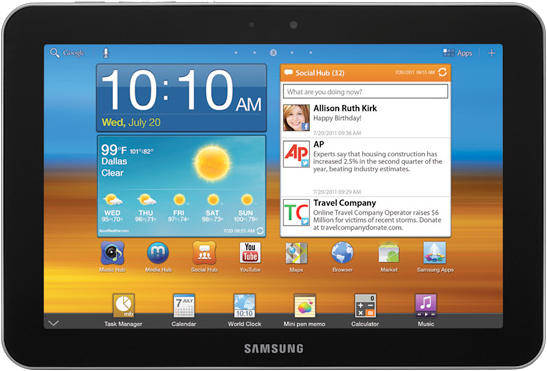 It will be able to play MPEG-4 AVC (H.264), MPEG-4 ASP/SP (H.264), and VC-1 video in resolutions up to 1080p and a variety of containers, including 3GP, MP4, AVI, WMV, FLV, and MKV.
Supported audio formats include MP3, M4A, MP4, 3GP, 3GA, WMA, OGG, ACC, and FLAC.
As with other
Samsung
tablets, it will come loaded with Android 3.1 (Honeycomb) and the TouchWiz UX skin.
Along with their new tablet,
Samsung
also announced that their Galaxy Player 4.0 and 5.0 will be available on October 16. The Galaxy Players are essentially Android equivalents of the iPod Touch, except with displays measuring 4" and 5" respectively.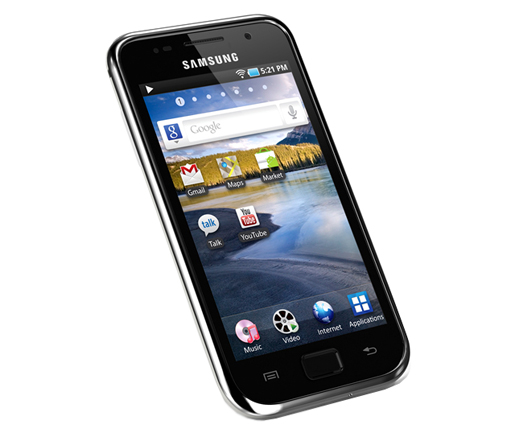 Being essentially miniature tablets, it seems like the Galaxy Players will have limited appeal being priced at $229 and $269.
Just today,
Amazon unveiled
their $200 Kindle Fire, which will be available in November.
Archos
also has a line of discount tablets coming out soon, which are specifically designed for media playback and
start at $299
.