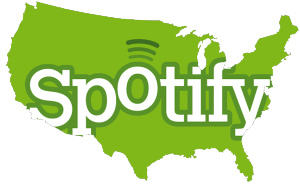 According to a new report, it appears that music piracy has consistently fallen since 2009, thanks to the popularity of
Spotify
, at least in Sweden.
Overall piracy has fallen 25 percent in two years, says the Swedish Music industry.
Spotify, which is free with some restrictions, has millions of tracks from all the major labels and independents. Premium versions give mobile access and unlimited
streaming
to users.
The recent Swedish study showed streaming as the preferred way to listen to music, with 40 percent of responders saying they now use a streaming service compared to just 10 percent who download music legally. 23 percent still regularly pirate, but that number has been dropping.
Says Music Sweden's CEO Elizabet Widlund (via
Freak
):
The long-term trend is a sharp increase in legal streaming while we see a reduction in illegal file sharing and downloading. When 800,000 Swedes are willing to pay for streaming music, there is clearly a market for more legal players in the digital music market. We encourage diversity of music services as it will provide better conditions for both those who create music and those who listen to it.
Despite the encouraging numbers for the music industry, a significant portion of streamers (30 percent) said they would go back to piracy or free services like YouTube if Spotify, MOG, etc began charging.