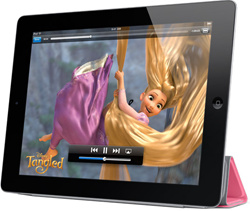 Government sources have noted today that a highly anticipated $12 billion plan for Foxconn to produce iPads in Brazil is now seriously "in doubt" thanks to stagnant negotiations over tax breaks.
Additionally, Brazil apparently lacks skilled labor, say the sources.
Factories being hit with high taxes, an overvalued currency and lack of skilled factory workers has put the deal in complete jeopardy, however, and the proposed start date of November 5th is likely to be delayed indefinitely.
Says
one Brazilian official
:
The talks have been very difficult, and the project for a Brazilian iPad is in doubt. (Foxconn) is making crazy demands [for tax breaks and other special treatment].
After expecting 7.5 percent economic growth this year, that expectation has been dropped to 3.5 percent, placing the country firmly last in the BRICS group and towards the bottom of all South American nations.