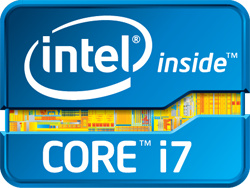 Although it won't hit retailers until later this year, the
Intel
Core i7-2700K processor has already been overclocked to 5GHz, with just air cooling.
The processor used in the experiment was an engineering sample chip used by Intel's partners.
To overclock to such an extreme, the vCore of the CPU was pushed to 1.384V while its multiplier and BCLK clock were set at 50x and 100MHz, respectively, says
Soft.
The upcoming Core i7-2700K was built by Intel to replace the flagship Sandy Bridge 2600K.
At its base, the new CPU will have a clock speed of 3.5GHz.