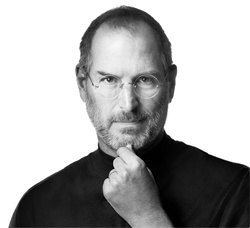 Now that the iPhone 4S has been released it seems the never ending cycle of iPhone rumors is spinning up again.
Speculation is already flying about the next iPhone, which was supposedly
Apple
founder Steve Jobs' last project for the company.
According to CNET, multiple sources
have indicated
Jobs intended the iPhone 5 to be the major overhaul to the platform many people expected this time around, including a larger screen and LTE support.
It will, reportedly, be redesigned on the outside and be introduced at
Apple
's WWDC (Worldwide Developer Conference) next year.
The idea of
Apple
introducing a new iPhone so soon seems a little strange, but keep in mind every iPhone launch before this year has been at that event. In fact, it's entirely possible the timing of this year's iPhone launch had more to do with
manufacturing difficulties
than anything else.
Keep in mind this is nothing more than rumor and speculation for the moment, but of course, given
Apple
's policy of strict secrecy, that's about all we can expect until a new iPhone is officially announced.