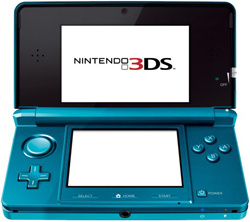 Nintendo
has said today that a new
firmware
update to the
3DS
and
Wii
will bring a couple of anticipated features.
For the 3DS and Wii,
Nintendo is adding Hulu Plus support
. The service costs $8 per month and gives users a chance to watch current and full back catalogs of TV shows like "
The Office
," "
Family Guy
," "Lost" and many more.
ABC, Fox and NBC are owners of the
streaming
content site.
For the 3DS by itself, Nintendo is adding support for 3D video recording.
Gamers can record 10 minutes of video and even build their own stop-motion animation videos.
Nintendo says the updates will hit in late November.