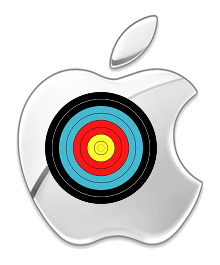 Since yesterday the web has been full of reports that
Samsung
may have become the top smartphone manufacturer in the world. Before you buy into the hype, there are a few things you should consider.
Without a doubt,
Samsung
is the fastest
rising star
in the smartphone market. Their Galaxy S II Android phone has
generated more buzz
than any non-iPhone handset in recent years.
Now The Wall Street Journal
is reporting
Samsung
shipped 20 million smartphones in Q3, beating both
Apple
and
Nokia
. That's impressive to be sure, but does it really make them the market leader?
The most obvious problem with that assumption is that shipments aren't sales. Based on
Apple
's recent financial report, we know they sold just over
17 million iPhones
in the same period.
If
Samsung
had actually sold more smartphones than
Apple
in the third quarter, it seems likely they would have said so. Since they haven't made such a statement, it's probably safe to conclude that's not the case.
In addition, there's the issue of timing. We are talking about a period of time when
Samsung
had just introduced the Galaxy S II in several countries, and was
in the process
of launching it in the US. The iPhone 4S launch was still on the horizon.
And let's not forget,
Apple
is known for selling new iPhones so soon after manufacture that the glue on the screens
hasn't finished drying
.
That means
Samsung
was ramping up shipments of a popular new phone while
Apple
was winding down sales of an old model.
Hype and speculation aside, none of this takes away from what
Samsung
has accomplished in the smartphone market. They have leapfrogged more established vendors like
HTC
and
Motorola
to become the biggest star in the Android world.
But they
haven't dethroned Apple
- not yet at least.