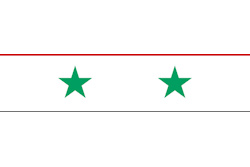 Syria appears to be using American-made devices to block citizens' access to Internet, hackers say.
The United States imposed sanctions against Syria back in 2004 which prohibit the export of products from the U.S. to the country, except in cases of food or medicine. For that reason, the U.S. State Department is looking into claims made by hackers that Syria's Internet censorship relies on equipment made by
Blue Coat
.
The equipment that the hackers allege is in use can be used to limit website access, and possibly spy on activity of dissidents. Blue Coat has said it does not offer its equipment or services to the country.
"We are actively investigating recent allegations that certain Blue Coat products have been sold or transferred into Syria and are being used by the Syrian government,"
the company said.
"Blue Coat does not sell its products into Syria, and prohibits its partners from selling Blue Coat products into Syria or other embargoed countries."
Syria would not have to deal with Blue Coat directly to get the hardware, of course. Still, the State Department seems to think the issue is worth looking into.
"We are concerned about reports of the use of technology by repressive regimes in general, but Syria in particular, to target activists and dissidents,"
said Victoria Nuland
, a spokeswoman for the US State Department.
"We are reviewing the information that we have and monitoring the facts."
The United Nations estimates that close to 3,000 people have been killed in Syria in crackdowns on anti-government protests since March.