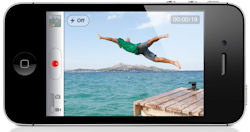 Apple
has noted today that the
iPhone 4S
is headed to 15 new countries on November 11th.
The device will be made available in Hong Kong, Albania, Armenia, Bulgaria, El Salvador, Greece, Guatemala, Malta, Montenegro, New Zealand, Panama, Poland, Portugal, Romania and South Korea.
Pre-order on the device in those nations begin on November 4th.
Currently, the iPhone 4S is available in 29 countries and Apple says it will be available in 70 by Christmas.
For more info on the 4S click
here
.