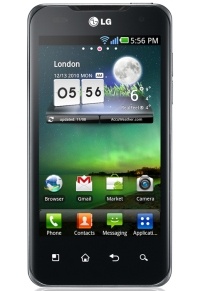 Last month,
LG
announced that its flagship
Android
device, the
Optimus 2X
, would unfortunately not be receiving an update to
Android 4.0 Ice Cream Sandwich
.
Users were not all too shocked as they are still on the outdated Android 2.2, but the device launched in February so many were upset at being locked into contract with a phone that will not be updated.
Today, LG has made amends, updating the device to 2.3 and announcing that the device will get ICS in the future.
Via their Facebook page, the company says:
LG firmly denies the rumours that claim LG will not be providing the Ice Cream Sandwich (ICS) OS update for the LG Optimus 2X. These rumours are NOT true. LG is currently in the process of planning the ICSOS update for the LG Optimus 2X as well as other LG high-end smartphones. Detailed information on the ICS OS update schedule for specific models will be announced, once the ICS OS is publicly released by Google. Please stay tuned for more updates from LG.
Additionally, the company is rolling out its 2.3 update for owners of the unlocked Optimux 2x. If you bought the phone through a carrier, you are probably still not going to get it.