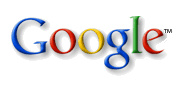 Slowly but surely,
Google
is going on the offensive to defend Android from the threat of patent lawsuits.
Google
's position in this fight is arguably weaker than either of those companies. This has presented problems for major Android device manufacturers. Between
Apple
, who refuses to license their own patents to anyone, and
Microsoft
trying to
make money
from Android in place of having their own successful mobile OS, the very existence of Android could be at stake.
Google
Patent Counsel, Tim Porter, argued the company's case to San Francisco Chronicle columnist James Temple. In the process, he directed a
number of criticisms
against not just the companies who pose that threat, but also patent system itself.
Reacting to the numerous
license agreements
Microsoft
has made with Android device makers, he said:
Unfortunately, the way it works is you don't know what patents cover until courts declare that in litigation. What that means is people have to make decisions about whether to fight or whether to reach agreements.

This is a tactic that Microsoft has used in the past, with Linux, for example. When their products stop succeeding in the marketplace, when they get marginalized, as is happening now with Android, they use the large patent portfolio they've built up to get revenue from the success of other companies' products.
He also responded directly to a claim from a
Microsoft
patent attorney that the current storm of patent lawsuits in the smartphone market is normal for revolutionary new technology, saying:
Microsoft was our age when it got its first software patent. I don't think they experienced this kind of litigation in a period when they were disrupting the established order. So I don't think it's historically inevitable.
Porter also said he worries that the overly litigious atmosphere surrounding smartphones will ultimately be harmful to the development of new technology:
You can look at the development of the software industry and see a point when (software wasn't being patented) and it was a period of intense innovation. You didn't see Microsoft's first software patent until 1988. By that time it had come out with Word, not to mention DOS.

So there's just no question you can look back and see that innovation happens without patents. It's also true that since there weren't patents, there wasn't software patent litigation.
Prior to the rise of the iPhone, it seemed that most of the patents surrounding mobile phones were held defensively. Every company had patents because the threat of infringement lawsuits was protection from being sued.
Apple
's take on patents, that they exist to keep technology exclusive, changed everything. In reality, it was a ticking bomb waiting to go off when a company who wanted to use patents for their actual, stated purpose.
Apple
may have thrown the first punch in this particular fight, but they aren't the only company taking advantage of the system.