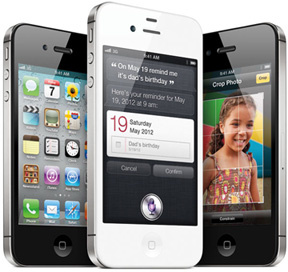 According to Ticonderoga analyst Brian White, the
Apple iPhone 4S
sold out in Hong Kong in just 10 minutes.
Pre-orders on the device went live on November 4th and almost immediately sold out.
The device will hit the nation on the 11th as
Apple
expands the the
iPhone 4S
to 16 new countries.
A full sell-out
is surprising
as Siri lacks global language support:
We believe this rapid sell out $76.83 will rest concerns surrounding the uptake of the iPhone 4S in the Greater China region that were driven by the limited language capability of Siri, which did not launch in Mandarin or Cantonese.