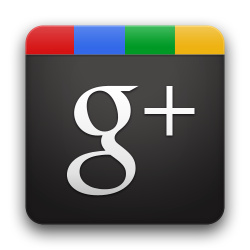 Companies who wish to have a presence on Google+ now have that option through a new feature announced yesterday called Google+ Pages.
Official pages for everything from companies to bands have been a part of social networking services like Facebook for a long time, but Google+ initially focused exclusively on individuals.
With the introduction of Google+ Pages
Google
is focusing on integration with other communication services provided by the company, such as real time chat.
In addition, they are emphasizing the ability to get your Google+ Page indexed by their industry leading search engine through a feature called DirectConnect.
Google
Senior Vice President of Engineering Vic Gundotra explained on the company's blog:
People search on Google billions of times a day, and very often, they're looking for businesses and brands. Today's launch of Google+ Pages can help people transform their queries into meaningful connections, so we're rolling out two ways to add pages to circles from Google search. The first is by including Google+ pages in search results, and the second is a new feature called Direct Connect.



Maybe you're watching a movie trailer, or you just heard that your favorite band is coming to town. In both cases you want to connect with them right now, and Direct Connect makes it easy?even automatic. Just go to Google and search for [+], followed by the page you're interested in (like +Angry Birds). We'll take you to their Google+ page, and if you want, we?ll add them to your circles.
Of course, the down side to this is it will likely provide more fodder for
Google
's critics who already claim they are violating antitrust laws by giving their own content preferential treatment in search results.