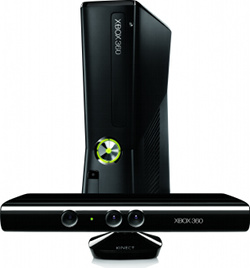 Walmart
is hoping to jumpstart the Christmas shopping season a few hours early this year by starting their Black Friday sales at 10PM on Thanksgiving.
Black Friday is traditionally the most profitable sales day for US retailers. Many people consider it the official start to holiday sales, and the majority of Americans don't have to work that day, being the Friday after a national holiday.
Over the last few years, many retailers have opened their doors early in the morning on Black Friday, offering even bigger discounts for as little as an hour or two to the earliest shoppers. This year
Walmart
continues that trend, but the sales will start on Thursday evening.
Between 10PM and midnight on Thursday they will be offering an Xbox 360 4GB with Kinect Console plus a $50
Walmart
gift card for $199.96 and an assortment of DVDs with prices starting at $1.96.
At midnight their sale will include:
A Samsung 51" class (50.7" actual) Plasma TV for $498
An Emerson 32" class (31.5" actual) LCD TV for $188
A Sansui 19" class (18.5" actual) TV for $98
An LG Blu-ray Player for $49
A Philips Wi-Fi Blu-ray Home Theatre for $178
An 8GB iPod Touch for $195
A HP laptop with a 15" display and AMD Dual-Core processor for $248
The ongoing sale for the rest of the weekend will be feature a
Vizio
42" 1080p 3D LED backlit HDTV with Wi-Fi for $598.
As much as anything else, the early sale is likely in response to Internet retailers, many of whom have started their sales on Thursday to take advantage of the fact most businesses are closed that day.