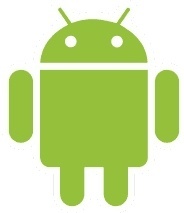 According to research firm Gartner, the
Android operating system
was on 52.5 percent of all smartphones sold in the Q3.
Year-over-year, the OS jumped from 25 percent share.
Overall, smartphone sales volume increased by 42 percent, even with eager buyers waiting until October to purchase the
iPhone 4S
.
Says Gartner (via
Bloomberg
):
Android benefited from more mass-market offerings, a weaker competitive environment, and the lack of exciting new products on alternative operating systems.

The entry-level Android smartphones are getting better and better. This lower end is really what will be driving more growth next year.
Smartphones also accounted for 26 percent of all global mobile phone sales, up from 25 percent in the Q2.
Symbian was the big loser, falling from 36 percent share to 16.9 percent. RIM Blackberry also declined, from 20.9 percent to 16 percent.