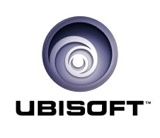 As usual, the geniuses over at Ubisoft are blaming piracy for their troubles.
The troubled gaming studio has announced today that it will not be releasing a PC version of the upcoming
Ghost
Recon Future Soldier because they believe everyone would just pirate it, anyways.
Instead, the company will be releasing a free-to-play Ghost Recon Online.
The news follows "I Am Alive"
creative
director Stanislas Mettra telling gamers to stop "bitching" about the lack of a PC version,
since everyone with a computer is just a pirate
.
Ghost Recon: Future Soldier for the PS3 and Xbox 360 is set for a March release and PC gamers will get the F2P version at the same time.
Says producer Sebastien Arnoult (via
Escapist
)
We are giving away most of the content for free because there's no barrier to entry. To the users that are traditionally playing the game by getting it through Pirate Bay, we said, 'Okay, go ahead guys. This is what you're asking for. We've listened to you - we're giving you this experience. It's easy to download, there's no DRM that will pollute your experience.'

We're adapting the offer to the PC market. I don't like to compare PC and Xbox boxed products because they have a model on that platform that is clearly meant to be $60's worth of super-Hollywood content. When we started Ghost Recon Online we were thinking about Ghost Recon: Future Solider; having something ported in the classical way without any deep development, because we know that 95 percent of our consumers will pirate the game. So we said okay, we have to change our mind.