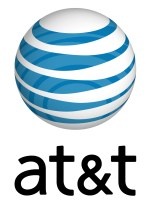 Despite withdrawing its merger proposal for T-Mobile from the FCC, AT&T has a "Plan B" in the works, one in which it would sell up to 40 percent of the carrier if its acquisition is approved.
The asset sale would be necessary to have the acquisition approved. The Justice Department sued to block the merger in August saying it would "substantially lessen competition" in the market, which only has 4 major carriers, Verizon, AT&T, Sprint and T-Mobile.
Although the plan could work, in theory,
there are few bidders out there
for wireless assets that can afford such a huge purchase. Verizon would undoubtedly be blocked, and Sprint is having money issues.
AT&T is said to be okay with divesting a significant amount of subscribers whilst holding on to much-needed spectrum.
If the acquisition falls through, AT&T will owe T-Mobile parent Deutsche Telekom a $4 billion breakup fee that includes assets and cash.