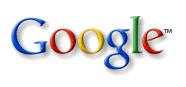 Last year, Google quietly began censoring terms it deemed were being used by pirates from its "Instant" and "Autocomplete" search.
This week, the company has blacklisted even more terms, including the names of certain popular sites.
A
few of the new blocked search terms
are "thepiratebay," "the pirate bay," "isohunt," "torrentreactor," "btjunkie," "kickasstorrents," "sumotorrent," "btmon," "extratorrent," "
Torrent
," "
BitTorrent
," and "RapidShare" have now all made the list along side cyber lockers like "4shared, "wupload" and "filesonic."
Google does make it clear, however, that it is not blocking the sites and terms from its search engine completely, just from the Instant and Autocomplete, making it a bit more annoying for the average lazy pirate.