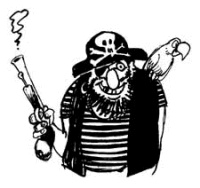 Concluding their study on piracy in the nation, the Swiss government says downloading unauthorized music and movies will remain legal, as the piracy actually pays for itself and does not cause enough damage to be made illegal.
The report says around 30 percent of all Swiss citizens have regularly pirated music, movies and games over the last 15 years.
However, says
TF
,
"these people don't spend less money as a result because the budgets they reserve for entertainment are fairly constant. This means that downloading is mostly complementary."
Finally, the conclusion is as long as you are only downloading for personal use and not for monetary gain, you will be protected by the law.
Somewhat funnily, the study also says copyright holders should adapt to their present situation where piracy is a fixture.